We played here on sunday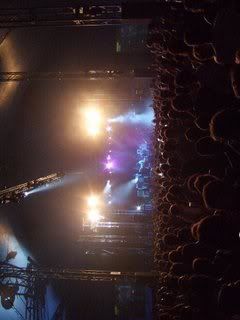 Somerset House.. it was one of our best gigs ever i think. We all came off the stage beaming.. when a gig goes well it's a wonderful feeling. Especially at such a beautiful venue. Not so sure about the beauty of my fat face on a big screen but i was hidden from that on stage..
One of us played twice that night, that man was Alex J. Ward, Guillemots horn-blower, who also played the opening slot his happy-go-lucky jingle-jangle poster duo Dead Days Beyond Help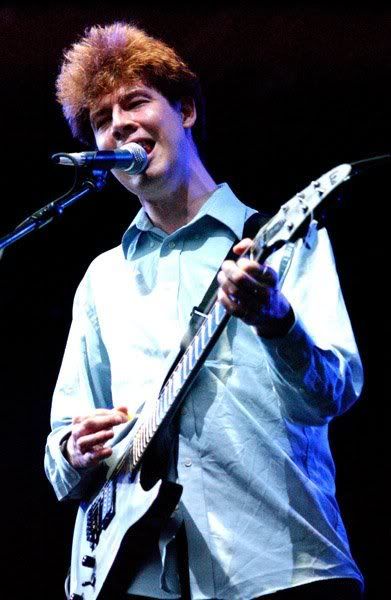 ..available for children's parties and wedding receptions.. Alex recently used the word "shitheads" when he got cross with a mobile phone company person.. it was a fine moment for anyone who witnessed it
And finally.. . this man manages Guillemots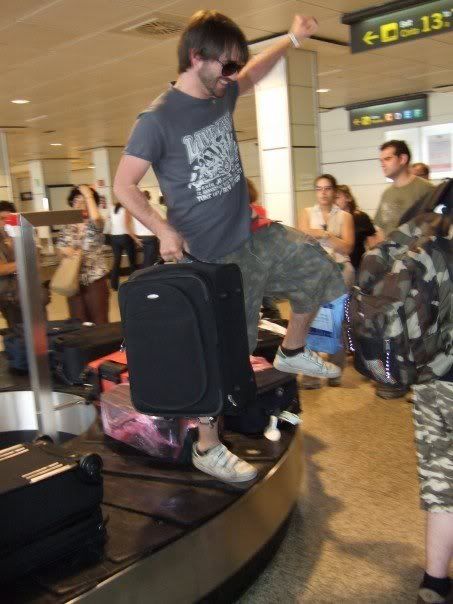 Honest.
Fyfe